News
Total Carbide Limited
H3, Westcott Venture Park, Aylesbury,
Buckinghamshire, HP18 0XB
United Kingdom
Tel: +44 (0) 1844 275171
Fax: +44 (0) 1844 342514
Email: info@totalcarbide.co.uk
Keep Up To Date
Click to keep up to date with the latest from Total Carbide
Welcome to the Total Carbide News page.
For the latest news and developments at Total Carbide, please browse the articles below and click the links to download the full press releases.
September 2021
Total Carbide Ltd. receives the Defence Employer Silver Award.
Total Carbide wins the Company of the Year 2021 Buckinghamshire Business Awards.
Please follow this link for more information. .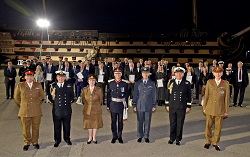 June 2021
Buckinghamshire Business Award 2021
Total Carbide wins the Company of the Year 2021 Buckinghamshire Business Awards.
For more info see here.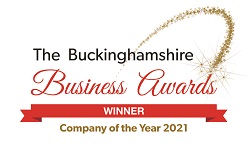 May 2021
Buckinghamshire Business Award 2021
Total carbide wins the Buckinghamshire Business Award in the Category Apprentice and Young Person Employer of the Year 2021
For more info see here.
March 2021
National Apprenticeship Awards 2020
Total Carbide Ltd. won a "Highly Commended" in the South East regional apprentice employer category.
Please click here and here for more info.
January 2021
Armed Forces friendly employer
Total Carbide Ltd. have held the Defence Employer Bronze Award since 2017. Now we have signed the Armed Forces Covenant to recognise the contribution of all members of the Armed Forces community.
To view our Covenant please follow this link.
To give feedback please use the "Contact Us" tab at the top of our website.
November 2020
Wreaths laid by Westcott School & Total Carbide
Wreaths laid by Westcott School & Total Carbide at Westcott memorial to mark Armistice Day.
September 2020
New CNC Grinder fully operational
Our new Micromatic CNC cylindrical grinder is now fully operational. It helps us to improve flexibility and to reduce lead times for small batches of cylindrical ground small and medium sized parts.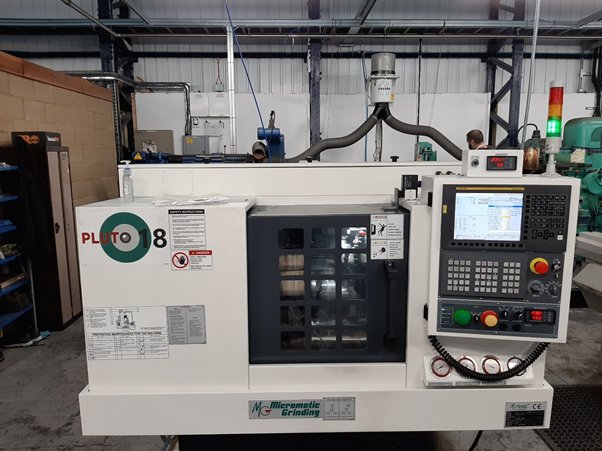 July 2020
Total Carbide salute our Armed Forces
During Armed Forces Week (AFW) in June 2020, the team at Total Carbide paid tribute to the British Armed Forces community with a #SaluteOurForces today under observation of social distancing rules.
Total Carbide Ltd is a defence employer, manufacturing parts for the defence and aerospace sector.
Managing Director Andreas Hohmann explains: "Total Carbide is very much part of the Armed Forces Community, we signed the Armed Forces Covenant in 2017 and have a Reservist and a Cadet Force Adult Volunteer working in our team."
The company supports the armed forces community in many ways by offering placements and internships for the cadet forces. Total Carbide also provides apprenticeships and guarantee job interviews for reservists, cadet force adult volunteers and ex service personnel.
For more information please follow this link.
March 2020
Minister approves of Total Carbides' support for young people and apprenticeship program
Just before lockdown in spring of 2020, Government Transport Minister, Baroness Vere of Norbiton caught a glimpse of the future when she visited Westcott Venture Park.
The photo shows (amongst others) Baroness Vere of Norbiton, Government Transport Minister in the centre and Andreas Hohmann, M.D. Total Carbide Ltd, second from the left.
Total Carbide, Managing Director, Andreas Hohmann attended the meeting with a group of Cranfield students who had been visiting Total Carbide on that day. He gave a short introduction to Total Carbides training programme which includes schools, apprenticeships, universities and continuous professional development to inspire young people for technical and STEM careers to meet future demands.
Baroness Vere commended Total Carbides' initiative and asked to be updated about its success in the future. For more information please follow this link.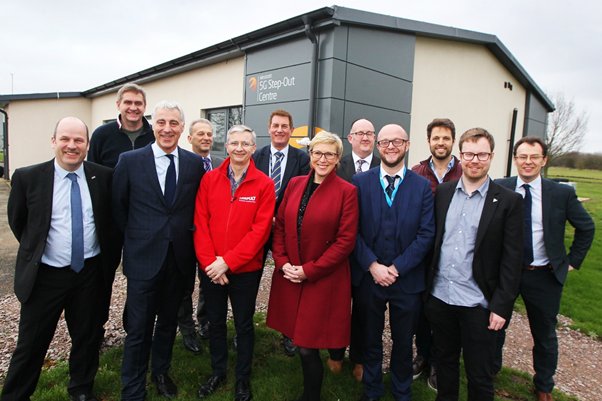 September 2019
Will work with The Open University through the national SPRINT business support programme to complete testing of new material
Total Carbide, a hardmetal product manufacturer based in Buckinghamshire, has signed up to the national SPRINT business innovation support programme. SPRINT will provide Total Carbide with funded access to space-related expertise and facilities at The Open University. The project will enable Total Carbide to reduce the weight and increase the strength of its throat nozzles for rocket and space propulsion systems by replacing the tungsten-based alloy with a new material.
You can read the full article here.
April 2018
Total Carbide Ltd. win Buckinghamshire SME Green Business Award at an award ceremony at Milton Keynes Stadium on 05/04/18.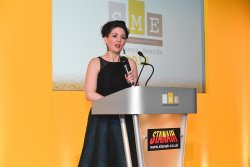 April 2018
Total Carbide Ltd. hosted a ceremony to commemorate the 100. Anniversary of the RAF at the memorial at Westcott Venture Park on 05/04/18. Our guests were groups of the Royal British Legion from Winslow and Thame including three RAF Veterans, representatives of ATG Training, LSH, Westcott Sports and Social Club and others.
March 2018
Total Carbide are pleased to announce that we are finalists for the Buckinghamshire SME Business awards in two award categories > Best Environmental and Best Corporate Social Responsibility/Community Support Company.

October 2017
Total Carbide has employed 3 new apprentices for this years October intake, taking us up to 4 in total.
September 2017
Versarien plc (AIM: VRS), the advanced materials engineering group, is pleased to announce that its subsidiary, Total Carbide Ltd, has secured its largest ever single order in the aerospace sector for parts to be used by the UK's largest aero engine manufacturer.
You can read the full article here.
October 2016
Total Carbide are proud to announce that the relocation project has now been completed at their new purpose built manufacturing facility at Westcott Venture Park near Aylesbury Buckinghamshire.
July 2015
Total Carbide to participate at OE2015

Total Carbide are participating at this year's Offshore Europe Conference & Exhibition. This is the UK's major event dedicated solely to the Oil and Gas Industry.
Visit us at the NOF Business development organisation Pavilion Stand 1G111.
The event runs from the 8th to 11th September at the Aberdeen Exhibition and Conference Centre.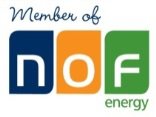 May 2015
Total Carbide joins NOF Energy
Total Carbide is pleased to confirm they have joined NOF Energy, a business development organisation for oil, gas, nuclear and offshore renewables sectors. This is a further step in the company's continual progress to become a major supplier of quality Tungsten Carbide components to the Energy sector.
The company will be attending a number of Exhibitions and Conferences starting with an Energy focused 'Meet the Buyer' event in Aberdeen in June 2015.
December 2014
Increase in Lapping and Polishing Capacity
Total Carbide has responded to customer needs and requests, by increasing the size capacity available in the lapping and polishing cell.
With the purchase of a new Lapmaster 48 with a 1200mm diameter table, this has enabled the complete finishing of products up to 416mm diameter with typical finishes of 1 to 3 Helium light bands (0.0003mm to 0.0009mm).
This additional capacity has also enabled the company to move into the finishing of additional products for the valve, measurement and oil & gas industries.
This further advances the companies plan of supplying customers SRP (Stores Ready Product).
July 2013
Total Carbide Employee Receives Academic Post
Andreas Hohmann, who currently holds the position of Operations Manager at Total Carbide (and previously served as the company's European Sales Manager), has been given the opportunity to work with the Open University, with his appointment as an Associate Lecturer. This role will entail his teaching of the OU's course "Engineering the Future" to its students.
May 2012
Total Carbide to exhibit at Valve World Exhibition in Dusseldorf
27th - 29th November 2012


Total Carbide will be exhibiting at the Valve World Exhibition in Dusseldorf. A wide range of Tungsten Carbide wear parts will be on display, including designs incorporating the new Intraform TM process. This process, developed by Total Carbide, produces Tungsten Carbide components, with complex internal forms, for use in harsh, high pressure environments.
Visit our business development team, located as part of the BVAA (British Valve and Actuator Association) stand, in Hall 4; Stand C21.
September 2011
Total Carbide at Offshore Europe 2011


Total Carbide enjoyed a productive 3 days at this years Offshore Europe conference and exhibition in Aberdeen.
The Exhibition was the official launch of the new Intraform™ process which saw much interest from many companies involved in the valve, pump and fluid management industries.

L-R: Brian Farrow, Andreas Hohmann and Andy Hunt on the Total Carbide stand.

August 2011
Total Carbide to launch new Intraform™ process at Offshore Europe 2011

Total Carbide is launching Intraform™ at Offshore Europe 2011 in Aberdeen on 6-8 September. The new process developed by Total Carbide, produces tungsten carbide components with complex internal forms for use in harsh environments and performance critical applications.
We welcome you to visit us at Stand 3E 131 where we will have our technical sales team available to tell you more about what Intraform™ can do for you.

Find out more about Intraform™ >>

Download the Intraform™ Product Sheet >>
September 2010
Total Carbide Shortlisted For Prestigious Technology And Innovation Awards 2010

Total Carbide and its project partners have been shortlisted in the Manufacturing and Process Innovation category of The Engineer Technology and Innovation Awards 2010 for the University of Liverpool project 'Micro-Porous Metals for Thermal Management'.

Download Full Story >>
July 2010
Total Carbide's Tungsten Carbide Crusher Rolls Extend Life, Reduce Downtime And Save Costs For Incotest

Total Carbide, the leading European manufacturer of tungsten carbide wear parts, has proven that tungsten carbide crusher rolls last six times longer than D2 steel versions and that further time and cost savings are realised as regrinding is less frequent and labour and machine time are released to other operations.

Download Full Story >>
December 2009
New Osterwalder press increases production capability

We have expanded our high volume wear part production capacity following our investment in the latest Osterwalder CA-CNC II hydraulic powder press. The new machinery will enable us to produce more complex designs and reduce delivery times.

Download Full Story >>

Exhibition news from Total Carbide
Total Carbide has had a busy couple of months launching its new identity and branding at Offshore Europe 2009 and Manufacturing Technology Ireland. Offshore Europe in September was the showcase for the launch of our new identity to the oil and gas sector, while we exhibited for the first time at Manufacturing Technology Ireland in October and generated some interesting leads.

Download Full Story >>
Total Carbide launches apprenticeship scheme and graduate training programme
Total Carbide has recruited its first two engineering technical apprentices through its newly launched Engineering Technical Apprenticeship Scheme. The two new apprentices are joining a workforce of 52 at the company's Princes Risborough manufacturing headquarters and will be trained to NVQ Level 3 standard over three years.

Download Full Story >>

Total Carbide invests in new initiatives to sustain business growth
Total Carbide has invested in a series of recruitment, training, market development and sustainability initiatives to ensure its strength of position as the first signs of stability return to its key markets.

Download Full Story >>
September 2009
Total Carbide reception success at Offshore Europe 2009
Total Carbide enjoyed a busy and successful reception this week on their stand at the Offshore Europe 2009 Exhibition, Aberdeen. With several high profile names in the Oil and Gas industry visiting the new stand, Total Carbide discussed the capabilities of their latest technology, and their 'concept to delivery' service that makes them the leading Tungsten Carbide wear part manufacturer in Europe.

August 2009
Total Carbide launch new identity, product line and £1.8m investment at Offshore Europe
Total Carbide, the leading European manufacturer of sintered Tungsten Carbide wear parts, is undergoing a £1.8 million investment programme which includes a rebranding exercise and the launch of a new alloy for corrosive and erosive environments at Offshore Europe, Aberdeen, 8-11 September 2009 (stand 1183).

Download Full Story >>